Dietmonsta custom nutritional approach
The science isn't new, but our Dietmonsta approach is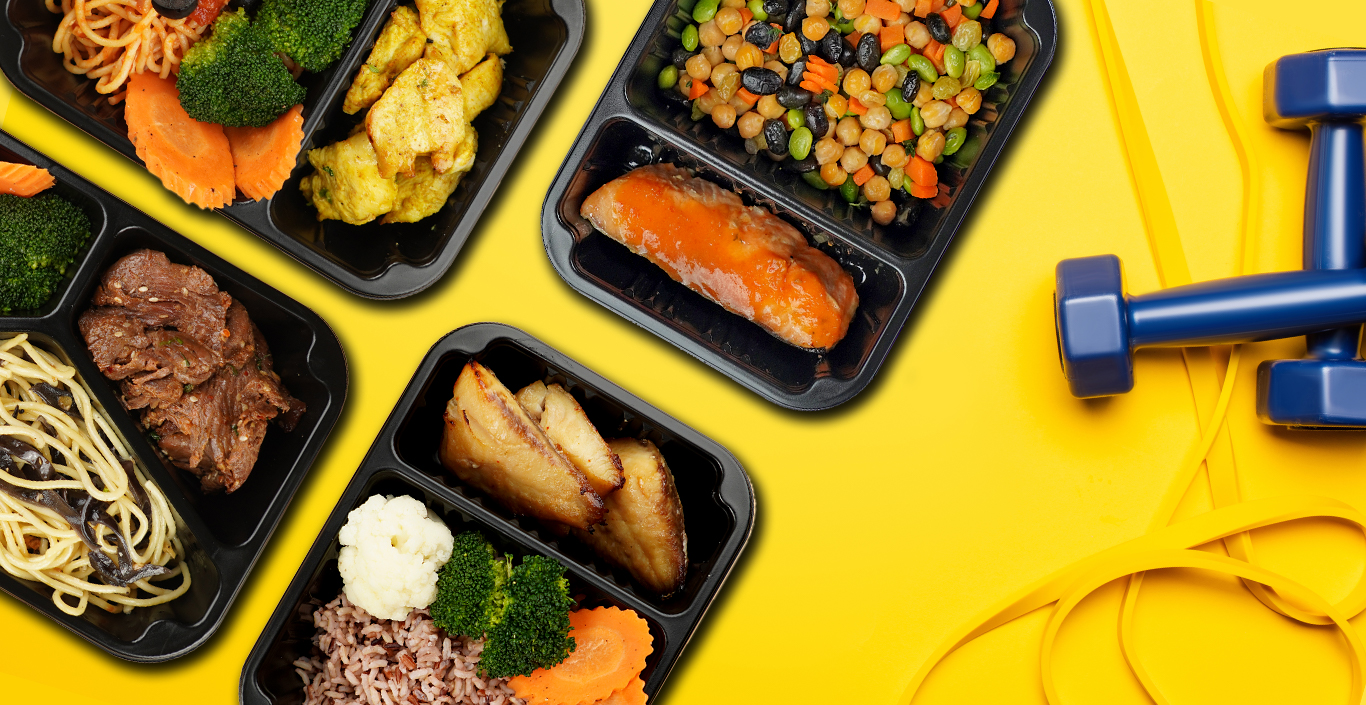 Say goodbye to crash diets and unappetising meal replacements. At Dietmonsta, we don't tell you how to diet; instead, we teach you how to eat correctly. Our approach focuses on fueling your body with proper sustenance and developing the tools to eat healthy to match your fitness and lifestyle goals. Forget about fad diet plans that give you instant results, but you cannot maintain those results for long.
We provide highly customisable nutrition plans to ensure you are fueled, energised, motivated and happy. Our meal plans follow a sustainable eating method to achieve your respective goals and current lifestyle. Regardless if you travel frequently or lead a business life, we will guide you to eat healthily and make sure you are on the right track.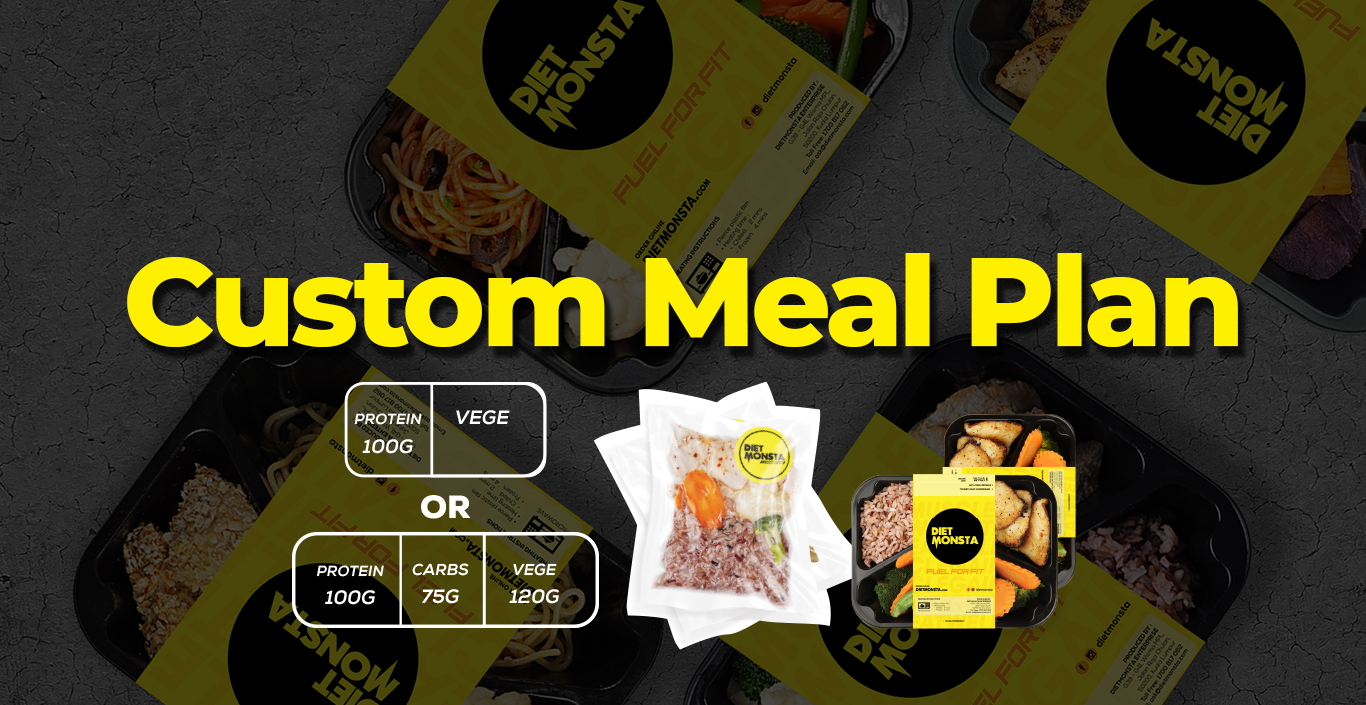 Your Taste Matters
Everyone has their individual food preferences, and we understand that this plays a massive role in whether you follow through with a diet. Our dietitians and nutritionists build a meal plan based on your food preferences, fitness goals, convenience, and a practical menu that fits your lifestyle. We also offer an evolving menu, so you would not be missing any flavour in return for healthy food.
Our registered dietitians have comprehensive knowledge of working with food allergies, medical conditions, and nutritional requirements. Whatever your needs, we will make sure you get the right amount of macros and keep you on track. Our knowledgeable and qualified team will take the hurdle off any dietary constraints you might have. Eating healthy should not feel like a task or stress you out. We want you to enjoy what you can eat and not feel overly constrained when you are eating out or socialising.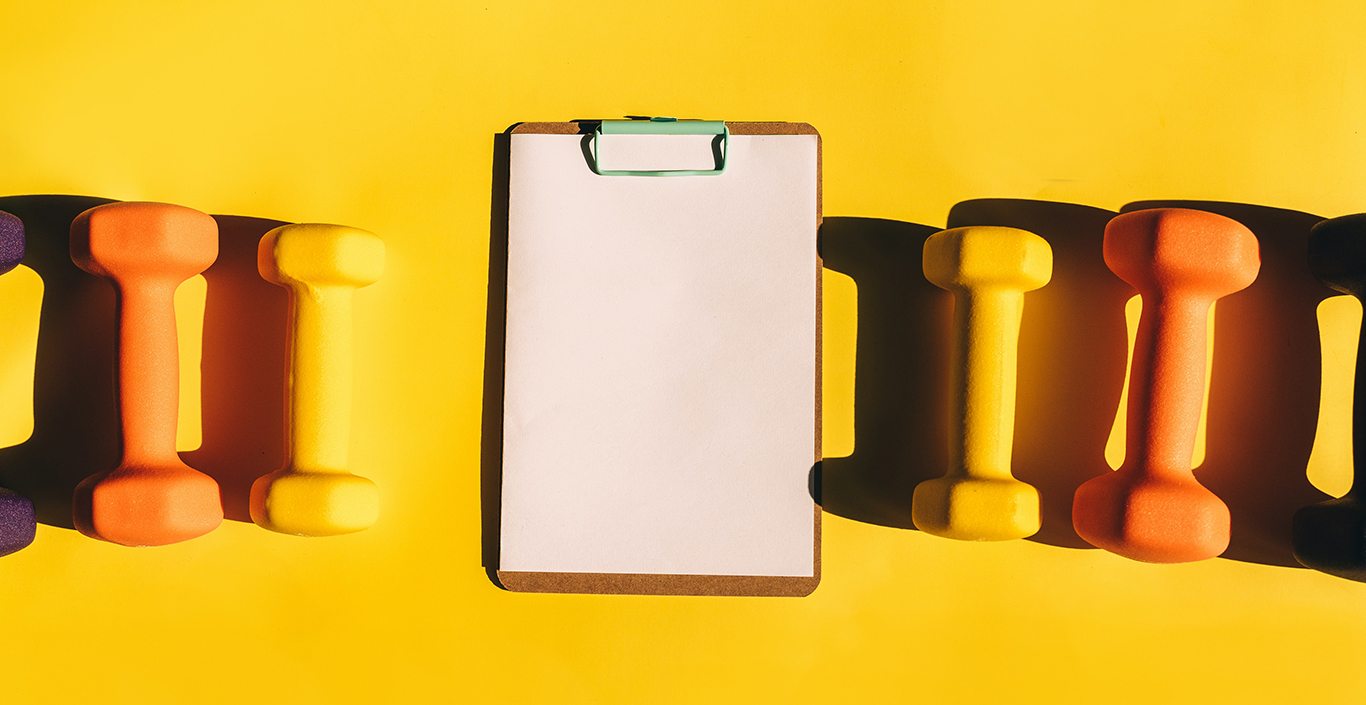 Building Healthy Habits
We understand building healthy eating habits can only get better with repetition, a sense of accountability and direction. Our team will coach you on how to keep up with your eating habits to achieve desired results. Our consultation covers the following key diet components:
Healthy Food Options
Food Ratios
Portion Sizes
Nutrition Counts
Scheduling Meals
There's no secret to it! Eventually, our consultation will help you build confidence and assurance to make more conscious choices regarding diet. By understanding our approach to diet, you hold yourself accountable and continue learning about healthy eating to maintain for the rest of your life.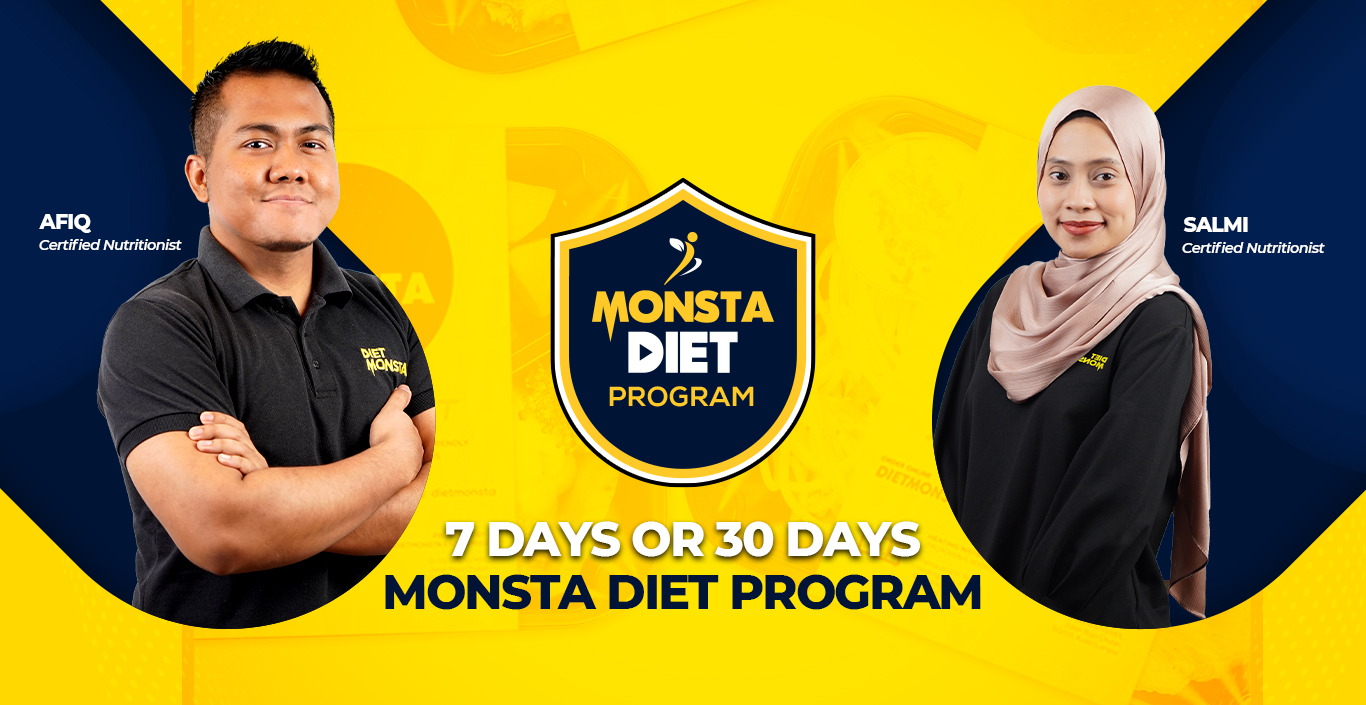 Eat Right For Your Body
Achieving your goals is possible when you eat right for your body. Whether you want to build muscle, lose weight, or maintain a healthy lifestyle, we will provide a precise nutritional plan to help you know what to eat. Monsta Diet Programme offers guidance that differs from your regular diet plan because we focus on:
Encourage your fitness through sustainable eating habits
Provide the science behind portioning and ratios based on your body type and metabolism
Remove any crash dieting methods
Build inner confidence to persist on your own
You can opt for either a seven (7) day or thirty (30) day programme. Each programme consists of our nutritionist guiding you through your daily meals and supporting you in critical diet strategies. We remove all the guesswork on portion controls, meal scheduling and nutrient counts. You can chat with our nutritionist daily to discuss what's working and what needs modifying. Your nutrition plans will change to keep up with your current goals as your progress continues.